---
Town Clerk Summer Hours
The Russell Town Clerk's summer hours between June 6 and September 6 are from 8:00 AM until 1:00 PM, Monday through Friday.
---
Russell Theatre Meeting
The next Russell Theatre meeting will be June 7 at 4:00 PM at the Russell Public Library
---
Notice of Completion of Tentative Town Assessment Roll
Notice is hereby given that the Assessors of the Town of Russll, County of St. Lawrence have completed the tentative assessment roll for the current year. More information on this can be found here.
---
Standard Work Day and Reporting Resolution for Elected and Appointed Officials
Form RS 2417-A, Resolution #20 of 2016, page 1 of 2
Form RS 2417-A, Resolution #20 of 2016, page 2 of 2
These links will be available until May 29, 2016.
---
Recyclables Inspections
Click here to read a report from the SLC Solid Waste Department regarding an increased inspection program of recyclable waste brought in by haulers.
---
Town Hall Grant ... The town of Russell has qualified for a grant from the Preserve New York Grant Program.
The Preserve New York Grant Program is made possible by the New York State Council on the Arts with the support of Governor Andrew Cuomo and the New York State Legislature
Fifteen grants in thirteen counties totaling $100,000 were made by the Preserve New York Grant Program in 2014
The Preserve New York Grant Program supports outstanding local preservation projects throughout the state. Since 1993, Preserve New York has awarded over $1.9 million in direct support to 307 projects
---
The Russell Theatre Committee is looking for more people interested in being involved with the theatre. We have a small committee and it takes time to schedule and work at each show. If you are interested in being involved, please call 315-347-2358.
Thank you,
The Russell Theatre Committee Members
---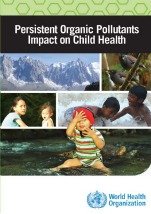 Educational material on the subject of persistent organic pollutants (POPs) exposure minimization is now available. Residents can click on the graphic at the left to access a .pdf file of the 2010 World Health Organization (WHO) report, "Persistent Organic Pollutants: Impact on Child Health". This landmark WHO report is a must read for everyone who cares about the health of our nation's children.

"This is a good, strong step forward in the work of educating St. Lawrence County residents on the subject of POPs exposure minimization." - Donald L. Hassig, Director, Cancer Action NY, Cancer Action News Network.